by: Paula Dorf
Get To Know Paula Dorf and, Become your own makeup artist®
1.) Paula Dorf ALWAYS does the eyes first. The eyes are the focus of the face, the first feature people notice when you walk into the room. It is also easier to clean up loose powder from eye shadow.
2.) Basic Rule for Brush Selection
• Use nylon brushes for liquid/cream application.
• Use natural hair brushes for powder application.
• Softer hair creates a natural even finish.
• Firmer hair lays down fuller application of color.
3.) For Long Lasting Crease Proof Shadow
Apply a primer designed for the eyelid as a base to keep shadow from creasing. This will brighten the eyes, and hold color all day long.
4.) Eye Opener
To remove redness and brighten eyes (great for allergy season), apply a pinky peach pencil to lower rim of eye.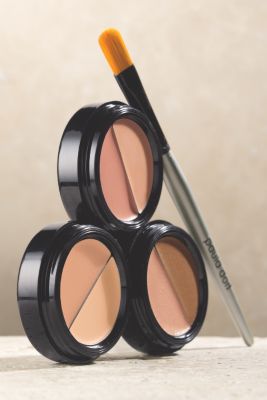 5.) Eye Brighteners to Eliminate Dark Circles
Apply an orange based cream (as related to the color wheel) to dark bluish areas under the eyes using a nylon brush, follow with concealer (apply sparingly to prevent creasing). Then apply a light diffusing highlighter to brighten.
6.) For Fuller Lashes
Using the Paula Dorf Eye Transformer brush, mix Transformer® liquid with a dark shadow; line the inside of your upper lash line to create the effect of having thicker more defined lashes.
7.) Beautiful Long Lashes
First curl eyelashes, to open eyes, with an eyelash curler. Use a pumping motion work your way from base to the middle of your lashes to prevent crimping. Then brush on a protein enriched lash primer to thicken and plump lashes. Apply mascara.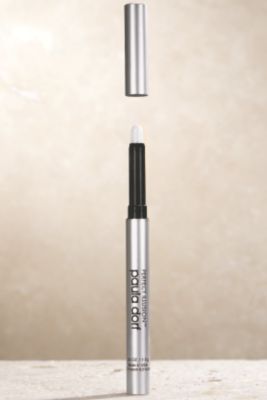 8.) Get Glowing All Day Long
For the sun goddess in you, apply a light even application of bronzer with a natural hair fan brush which allows for a pretty, effortless glow. Apply where the sun hits your face (forehead, cheeks, bridge of nose, and chin).
9.) Perfect Brows
To create beautiful shaped brows every time, use a brow stencil kit with a two tone brow powder + light wax to create the perfect natural shape for your face and seal brows. Finish with a liquid waterproof gel.
10.) Sweet Cheeks
For a fresh healthy glow that lasts throughout the day, apply cheek cream on the apples of your cheeks. Follow with a sweep of pink powder blush; this will lock in the color.
"Makeup is fun, so experiment."- Paula Dorf