By: Sue Devitt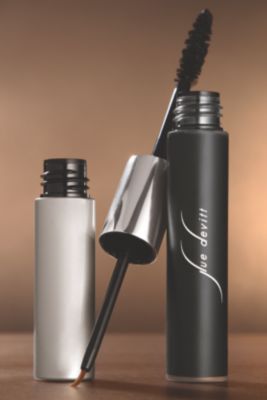 Out with the old and in with the new! We all hang on to makeup longer than we should, but with the New Year in full swing it's time to start fresh. Cosmetics – both skin care and makeup -aren't meant to grow old with you. In general, always get rid of anything that has changed color, consistency or has a bad odor and use these guidelines to help you decide:
Mascara –  Every three months
Foundation –  One year
Concealer – 12 – 18 months
Powder – 18 months
Blush/Bronzer – 18 months
Cream blush –  12 – 18 months
Eyeshadow –  18 months
Eyeliner – 18 months
After you've cleared out all of your old products its time to refresh, revamp, reinvent, and bring in radiance this New Year with these quick and easy tips:
Get Glowing: Recreate collagen production, refine elasticity, and create a healthy youthful radiance by misting skin before and after makeup application packing on anti-aging ingredients.
Keep Calm: Apply regular facial masks once or twice a week to maintain a beautiful complexion that looks and feels smoother, softer, and ultimately healthier and more hydrated. When everything feels just as fabulous as it looks, you'll feel a huge boost in confidence.
Go Bare: Never underestimate the power of minimalism. If you're short on time give your complexion a quick pick-me-up by blending a warm rosy blush on the apples of the cheeks and a few coats of lengthening mascara, and you'll be ready to go.
Be Golden: If you're not a fan of the red-lipstick-revolution that's happening now, spruce up your lips with a shiny nude, gold, rust or burnt amber lip gloss that matches your skintone, and work it into a nude lipstick (dot it onto the bottom lip only). This type of effect will keep you glowing throughout the New Year!