By: Sue Devitt
As fashion trends change and you're eager to adapt to them, it's also wise to update your makeup with the latest trends in color. This spring try bright eyes, coral coated cheeks, a hot pink pout, and dewy complexion.
Bright Eyes: For a smoky, colorful eye, that's not as dramatic, switch from a deep charcoal or dark brown to a lighter shade in the same color family. This lighter color will still create a beautiful eye, but a softer, more natural look.
Bold Lips: A strong pink or coral lip is going to be huge this spring. It's the perfect look for everyday or a special occasion. Hot pink is also a fresh alternative to classic red, and works on every skintone.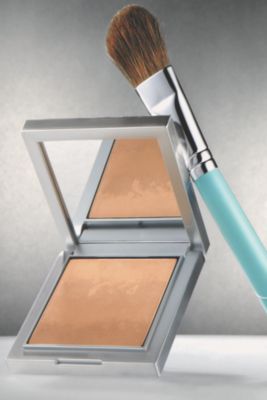 Sweet Cheeks: Contoured cheeks are sure to have heads turning this season. So warm up your complexion with a sheer wash of a coral, peach, or bronze blush blended into the apples of the cheek. This will give you a healthy flush that was all the rage on the runways.
Fresh Face: Makeup this spring should be natural and polished, and to add a little edge to your look try a hint of shimmer high up on the apples of the cheeks. After applying your usual blush, take your fingertip and just dab a bit on – you'll instantly look refreshed and glowing.