Antioxidants: we've all heard the term, but what do you really know about these miracle nutrients? We've got the scoop on what they are, how they help and the best way to get them.
What are antioxidants?
When our bodies use oxygen they create compounds called free radicals. These compounds damage skin tissue and cause oxidative damage to our bodies, reducing protection against disease and aging, which can contribute to the development of heart disease, diabetes and cancer. Free radicals can also result from environmental factors like UV rays, poor diet choices and cigarette smoke.
How do antioxidants help?
Antioxidants are nutrients that repair the damage done by these free radicals. They slow down the damage to the bodies' cells and are vital to maintaining health and beauty. Antioxidants come in the form of Vitamin C, Vitamin E, Vitamin A, Zinc, Polyphenolic (found in red wine, soy and tea) and Caretonoids (found in fruits and vegetables).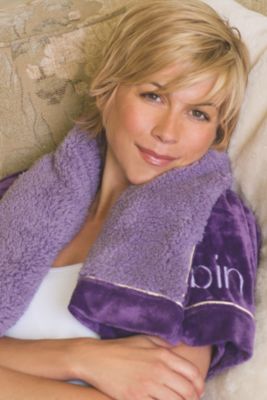 The best sources of antioxidants
Though the best way to get your dose of antioxidants is through food, topical antioxidants found in many beauty products can protect against aging and heal sun spots, fine lines, wrinkles and damaged skin by boosting collagen levels. Here are a few antioxidant heavy hitters:
Vitamin A (Retinol) – this widely researched antioxidant enhances skin's natural barrier functions, while also boosting Collagen and refining texture. It's commonly found in carrots, broccoli, tomatoes, peaches, cantaloupe, fortified cereal, spinach and milk.
Vitamin C (Ascorbic Acid) – may help reverse DNA damage and reduce sunburns and is key to Collagen production. Get your dose with oranges, green peppers, strawberries and sweet potatoes.
Vitamin E (Alpha Tocopherol) – protects skin cells from dangerous elements and helps preserve its oil balance, while also aiding in healing of scars and irritations. Grab a helping with nuts, seeds, whole grains, avocado, green leafy veggies and vegetable oil.
Soy – helps rebuild Collagen as well as improve skin's elasticity and thickness. Get your fix of soy with tofu, soy milk, edamame and some cereals.