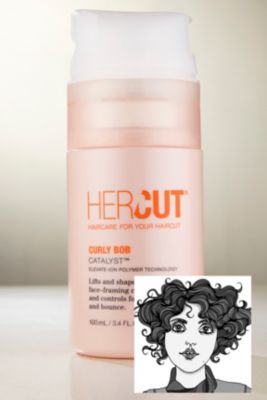 When you love your hair, you should love your cut.
There's no way around it. A good cut wraps you in the giddy feeling that your hair looks amazing.
But a cut can't get to hair Nirvana, and stay there, alone. To look as sharp and alive everyday as it did on day one, a haircut needs a hand. A groundbreaking line of hair care products, HerCut, gives it one.
While most styling products are designed for hair type, HerCut works with the haircut and its performance. HerCut Catalysts define and enhance the shape, volume and movement of the cut as intended by the hairdresser.
The products work with five fundamental cuts in every stylist's toolbox: Bob, Shag, Long Layers, Blunt and Pixie. For girls with curls, there's Curly Long Layers and Curly Bob. Each Catalyst is formulated with breakthrough science to optimize a specific haircut's look and behavior from root to end.
The Bob moves forward with straight, clean lines. The Shag's rich texture is tousled and spontaneous. Long Layers cascade with volume and fluid movement.  Blunt holds a strong, sharp edge. And Pixie's pieces are versatile, tailored and playful. Curls are defined and springy, with body and lift.
The concept comes from Bob Salem, a beauty industry veteran who spent years hanging out with hair stylists and realized over time that the hair care industry had it all wrong. He saw that hair is its best right after a perfect cut, that it's the haircut women love and the cut that sets the stage for beautiful hair.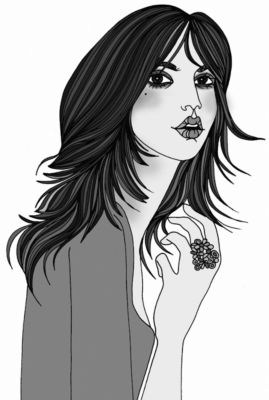 "Women always wonder why their hair never looks the same as it does at the salon," Salem says. "It's because products have never been designed around the type of haircuts stylists produce. Your hair is defined by your cut, and finally we have products that recognize that."
HerCut zeroes in on first-day haircut performance. Stylists perfect their art through years of study and salon experience. HerCut knows what lives inside those haircuts and creates products that help them perform.
HerCut is about what a haircut can be. Fresh. Perfect. It's a breakthrough that changes everything about hair styling.