Runway makeup is designed to be eye-catching and a little bit strange—have you ever seen yellow eyeshadow at the grocery store? That's why we've taken the best beauty trends of the season and given you ways to actually wear them in your everyday life.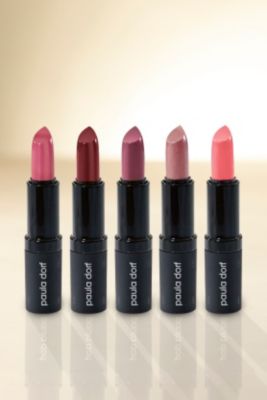 Juicy Lip Color
The look of bright, bold lips continues with an added touch of summery sheen, giving lips a juicy pop of color. To achieve the look, layer a shiny lip gloss over a long-wearing lipstick in shades of peach, coral, fuchsia, red or bubblegum. Keep eyes neutral with hues of taupe, brown or beige to avoid looking too "made-up," and brush a light sweep of dusty rose blush on the apples of cheeks to keep from looking washed out. You can achieve a more toned down version of the trend by applying a coat of shimmery pigmented gloss or a sheer lipstick like Paula Dorf Sheer Lip Tints in fruity colors like Havana or Pretty to give your lips a dose of summer color.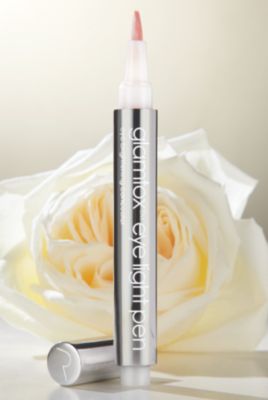 Rose Gold
Both glamorous and beachy, a touch of rosy gold on the face is an instant way to switch up your makeup for summer. Highlight cheeks, brow bones, lips or lids with a shimmery all-over color or emphasize eyes with Rodial Glamtox Eye Light Pen, a brightening, under-eye concealer, eye cream and highlighter in one. Dab a hint of rose gold gloss in the center of the bottom lip for a sophisticated way to make lips appear fuller. Just remember to limit the shimmer to one feature at a time.
Bright Eyes
Crazy colored eyeshadow was a hit on the runway with shades of yellow, peacock, mint and lavender taking center stage. You can achieve a similarly fun look without the drama by applying bright-colored eyeliner to the upper lid—navy, emerald green, purple or royal blue are perfect for adding a touch of brightness without going overboard. You can also swipe on a coat of colored mascara for a hint of summer color around the eyes.
Bold Brows
The days of thin, sparse brows are over as thicker, fuller brows are in demand. Gently fill in brows with a powder or tube formula that matches your hair color using short, quick strokes to avoid over-depositing. Emphasize your gorgeous brows by keeping eye makeup light—just two coats of brown mascara applied on curled lashes. Keep brows neat and in place with a clear brow gel or clear mascara. Then just try to avoid picking up the tweezers!
Natural Skin
Naturally glowing skin is never out of style, but it's definitely getting a lot of attention this summer. To keep skin glowing, apply moisturizer and then wait five minutes before applying makeup to let it sink into skin—the moisture can cause powdered makeup to cake or clump. To achieve luminous skin, apply a dewy cream or liquid foundation with a brush and set it with a dusting of loose translucent powder. Finish by brushing bronzer over the forehead, nose, cheeks and eye lids for a softly glowing complexion.