Everyone must take time to sit and watch the leaves turn. ~ Elizabeth Lawrence
Automne, Otoño, der Herbst, Autunno. . . . . Autumn. However it is spoken, autumn – the fall of leaves – is a magnificent time in the course of our 365 days.  While warmer, equatorial climates can boast of sultry evenings even in the dead of winter, more northern regions can hold dear the gorgeous eruption of colors that bursts outside windows and above our heads come each October and November.  Autumn. . . apple picking, cider, hayrides, everything pumpkin, the air's chill, a brilliant sun. Let us not forget the color, nature's glorious reminder of her secrets, what she has in store for us every year. . . if only we take the time to sit and watch.
Here at Soft Surroundings we love color, we love warmth, we love everything cozy, and we love anything that helps us to relax and enjoy.  We would like to share with you some favorites from our Fall wardrobe collection, which is meant to embody all of these delights. Take a moment to browse these looks we've put together for you. Our hope is you find these assortments as inviting and appealing as a patchwork landscape on an apple-crisp autumn day. The beauty is there. . . we just have to see it.
Genovese
Kensington
Denim and Silk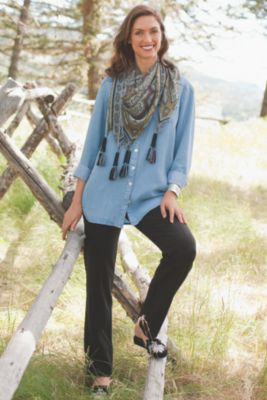 Dakota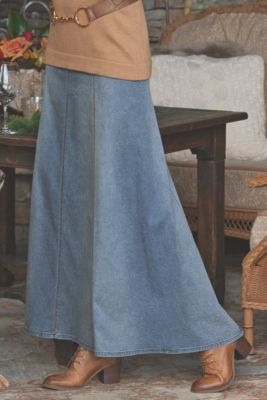 Browse more Soft Surroundings Looks.