At Soft Surroundings, there is nothing we anxiously await more than our annual inspiration trip to the South of France. Is there a more inspiring, artistic, or romantic place on Earth?  Something wonderful awaits around every corner; the beautiful muted palettes of the centuries old homes that dot the cobblestone streets, the baskets of daily fresh flowers for sale at the markets, and of course the scent of the fresh baked croissants at the patisserie.  Our new Retreat Home Furnishings collection, featuring styles from Avignon, Saint Remy and Saint Raphael, is an eclectic mix of pieces that remind us of those amazing trips. From Louis XV Chairs upholstered in French grain sacks, to dressers antiqued in the palest blue, each piece tells a story, and is reminiscent of the many strolls we've made through the weekend brocantes in search of treasure.  Won't you come with us?
First, let us go to the south of France to visit Avignon. . .
Situated on the left bank of the Rhone River, Avignon is a sophisticated French city with a thriving theater and arts culture.  Avignon has been called the "City of Popes" because of the popes and antipopes that resided there from 1309 to 1423. The Palais des Papes ("Papal Palace") was constructed during this period and is one of the most famous structures in Avignon and all of Europe. For this and other significant historical sites, including the preservation of medieval castle ramparts that encircle the town center, Avignon has been named a World Heritage Site by the United Nations.
A strong cosmopolitan, Parisian influence in design is reflected in Avignon's stylish décor. Ornately carved Louis XV pieces in updated finishes blend beautifully with the soft blue, gray, and taupe color palette, creating a timeless, opulent space.
Create a sophisticated Avignon feel in your home with these timeless furniture and décor pieces from Soft Surroundings.
Elyse 3 Seater Sofa from the Avignon Living Room Collection.
Lynford Four Drawer Chest from the Avignon Bedroom Collection.
Crystal Bud Chandelier from the Avignon Dining Room Collection.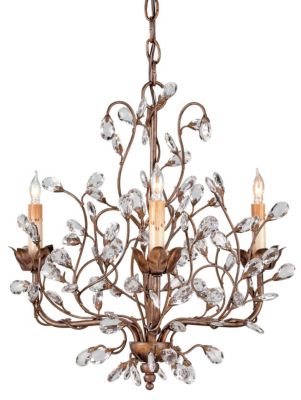 Browse the entire Avignon Home Collection.
Next, let's head about 12 miles south of Avignon, due north of the Alpilles mountain range, to the village of Saint Remy. . .
A picturesque French Provencal village with only 10,000 inhabitants, Saint Remy was a peaceful, cozy retreat for such famous faces as Van Gogh and Nostradamus. Narrow cobblestone streets, faded blue shutters, and a tranquil palette of neutrals give an authentic, rustic, but calming feel to the city. Perhaps that is what inspired Van Gogh to paint his famous Starry Night while he was in Saint Remy.  Travel to the southern outskirts of Saint Remy and you can see the ruins of
Glanum, an ancient Roman city.
Our Saint Remy collection embodies the spirit of the city by combining amazing textures from jute to linen, with a washed, calm palette of colors.
Embrace the calm of Saint Remy with these tranquil décor items from Soft Surroundings.
Raw Silk Woven Drapery Panel from the Saint Remy Living Room Collection.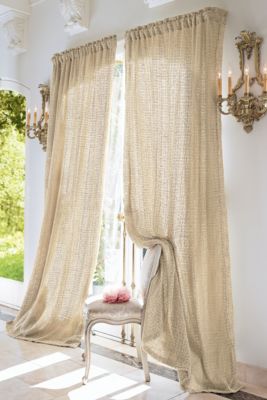 Provencal Lounging Chair from the Saint Remy Bedroom Collection.
Jute Natural Rug from the Saint Remy Dining Room Collection.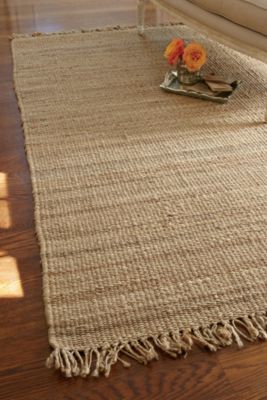 Browse the entire Saint Remy Home Collection.
Finally, continue east and then south until we reach the Mediterranean city of Saint Raphael . . .
Boasting over 36 kilometers of Mediterranean coastline, Saint Raphael was the vacation destination for the Parisian elite in the 1800s. Gorgeous resorts and mansions dot the coastline, and the local ferry shuttles vacationers to and from St. Tropez daily. An older town, Fréjus, lies immediately to the west of Saint Raphael, and together they form one metropolitan area called Fréjus Saint Raphael.
It's the casual, cool, and Mediterranean ambience of Saint Raphael that inspired our collection of the same name. Warm wood tones, bright colors, unique textures, and graphic prints make this collection a beach lover's dream.
Feel yourself by the seashore with pieces from our Saint Raphael collection.
 Amphitrite Table Lamp from our Saint Raphael Living Room Collection.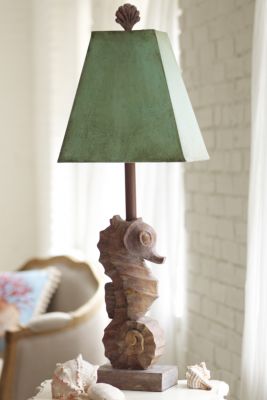 Oceania Chest from the Saint Raphael Bedroom Collection.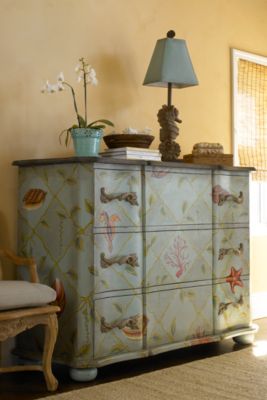 Bamboo Wingback Chairs from the Saint Raphael Dining Room Collection.
Browse the entire Saint Raphael Home Collection.