These are a few of our favorite things!
'Tis the season for turkey and dressing, pecan pie and hams, cranberries and yams.  But once the Thanksgiving table is cleared and the leftovers are put away, how to best unwind at the end of the day? If you answered in cozy, comfortable clothes, then you would be on track. For at Soft Surroundings we have quite the knack, of bringing you extra snuggly pajamas, robes and socks, guaranteed to make you feel so cozy you'll want to live in these frocks! Take a look through a few of our favorite cozy things – any could be a gift for your mother, sister or best friend. Or perhaps it's a gift just for you – a little simple pleasure (the very best kind) – to help you stretch out, relax and unwind.
Snuggle Topper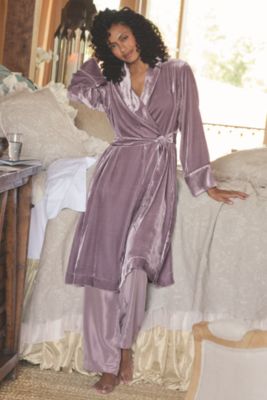 Silk Velvet Short Robe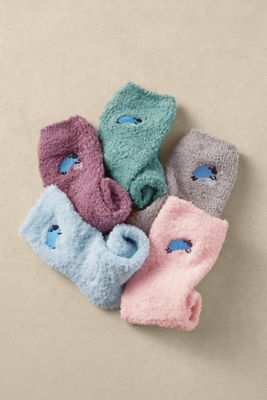 Sleepy Sheepy Socks
Snuggle Gown
Shop all Soft Surroundings' Sleepwear & Bathrobes.
Shop all Soft Surroundings' Socks and Slippers.