By Paula Dorf
The holidays are the perfect time to have fun with makeup, using shimmery powders and creamy blushes to bring out that festive holiday cheer in us all!  
Expert Tips:  A must for the Holidays!
Paula Dorf ALWAYS does the eyes first. The eyes are the focus of the face, and the first feature people notice when you walk into the room. It is also easier to clean up loose powder from eyeshadow.  Start with applying an eye primer sparingly over entire eyelid to hold shadow all day without creasing, and color will show true.
To brighten eyes, apply a pinky peach pencil to the entire lower inside rim.  It's 8 hours of sleep in a stick!
For flawless skin, apply a face primer before foundation to even skintone and keep makeup fresh all day long!   
Apply a bronze or pink cream highlighter all over the face, collar bones and shoulders, then dust a translucent shimmery powder all over the face and décolletage for long lasting luminosity.
Use a color corrector and highlighter under concealer to diffuse light and eliminate dark circles.
A perfect look for a holiday soiree
Eyes: For a perfect smokey eye, sweep a light pink eye color all over the eye from the lash line to the brow.  Next, apply a charcoal gray shimmer.  Start from the outer corner of the eye and apply all over the lid.  Make sure to blend well, so there are no obvious lines.  Use a deep matte black or glimmer shadow and angled liner brush to line the eyes.
Face: Lightly dust bronzer where the sun hits your face to create the illusion that you just stepped off the beach!  For a radiant glow apply a cream cheek color.
Lips: Finish with a deep red lip color that is sure to turn heads.  Make sure to line your lips for added definition and staying power, and then add a bit of gloss for added holiday shine.     
For everyday glamour
Eyes: Black with a twist!  Use a deep purple mascara, it makes batting those lashes even a bit more dramatic!  Pair it with a natural eye using a matte aubergine eye color as a liner, and a nude, gold eye glimmer all over the lid.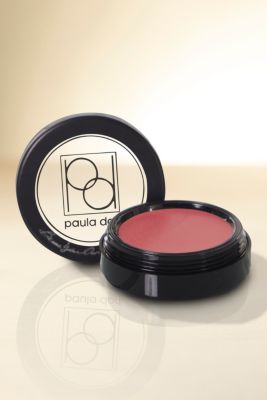 Face: To add a pop of color, use a pink, nude cheek color cream and apply a complimentary shade powder for long lasting color.  
Lips: Finish this look with a natural red lip color.