Five 5-Star stocking stuffers that are sure to delight.
1)    A fabulous ring.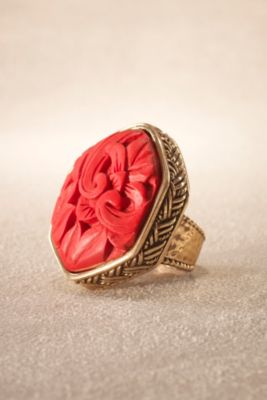 Lotus Ring – $34.95
"This ring is very comfortable to wear. It stays in place on the finger. I was surprised that such a big ring feels so good and it stays put on the finger. The carving is magnificent. Love it."
~Lotus Ring reviewer
2)    Keep-it-in-place tape.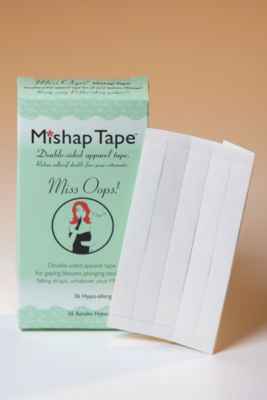 Mishap Tape – $7.95
"I will not go without this tape. It is great accessory for blouses, sweaters, tank tops whatever you wear on top. It really sticks and keeps your blouse in place for as long as you need it – without showing that it is even there. I love that it doesn't make any marks or holes (like from safety pins) in your clothing when you use it. I would recommend this to anyone who wants to look great without fussing with your neck line."                                                                      
~Mishap Tape reviewer from Pennsylvania
3)    Kissable kits.
TokyoMilk Kiss Me Kits – $24
"I got the Butterfly Kisses lipstick. Love the color! Cute box package. Great for gifts."                                                                   
~TokyoMilk Kiss Me Kits reviewer from South Carolina
4)    A spritz of glamour.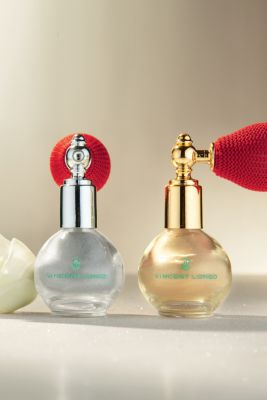 Vincent Longo Diamond Body Spray – $35
"Awesome. I love it!!"
~Vincent Longo Diamond Body Spray reviewer from Washington
5)    Tootsie warmers.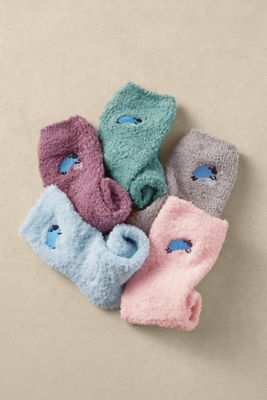 Sleepy Sheepy Socks – $18.95
"I purchased three pair of these socks as a gift for my sister, who is recuperating from surgery. When the socks arrived, she pronounced them a "luxury," and thought that they were perfect for keeping her feet warm while she is less mobile. It made me happy to be able to send her something special from Soft Surroundings, because it is our favorite store and catalog!"
~Sleepy Sheepy Socks reviewer from Missouri