With our lives as hectic as they are these days, there's something to be said for beauty solutions that cut down on time and effort. Which is why we absolutely adore Jane Iredale's Power of 3 system. Using just three simple tools, you can achieve the flawless complexion you always dreamed of having.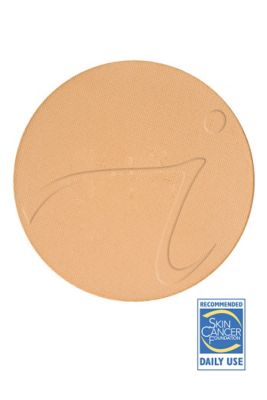 Start with her all-natural mineral foundation. It multitasks as a foundation, powder, concealer and sunscreen in one—helping you to eliminate even more steps from your morning makeup routine! Not only does this foundation feel totally weightless on the skin, it also has light-diffusing properties, which give your complexion that gorgeous "lit from within" glow. And unlike many popular mineral makeups on the market these days, this powder—like all Jane Iredale cosmetics—is formulated with only "good for you" ingredients, meaning you'll find no oils, talcs, parabens, dyes or chemical additives.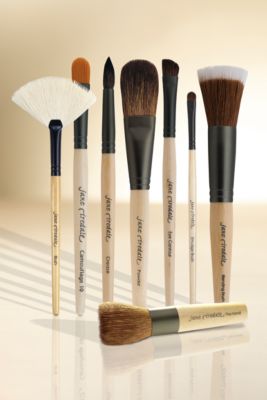 The second piece in the Power of 3 trio is Iredale's best-selling Handi™ Brush. This is a tool no makeup kit should be without, and the minute you try it you'll see why. The soft, flat bristles of hand-tied goat hairs pick up just the right amount of powder foundation, distributing it simply and evenly for a flawless finish. This versatile brush can also be used for everything from blush and shimmers to bronzer.
Once you've applied the powder, move on to the final step in the process—the
D20 Hydration Spray. Made with Seaweed Extracts and Ylang Ylang to balance the skin, this ultra-hydrating facial spray instantly sets the mineral foundation while reducing the appearance of pores and fine lines. One spritz and your skin is left plump, supple and fabulously fresh. In addition to setting your makeup, you can also spray it on throughout the day whenever your skin needs a hydrating pick-me-up. It's especially great in dry climates or airplanes, and is a much better alternative than spraying spring water on the face. (Why? Because most spring waters contain chalk, which lives a white film on the skin's surface.)
So there you have it…  three steps to a flawless face. If only everything in life were this simple!