Porcelain skin, arched brows, perfect pouts…. oh, how glamorous women were back in 1950s and 60s! Many of their beauty tips are still worth trying today. And with a few updates and adjustments, you can make them work into your own modern-day beauty regime.
Mayonnaise for your hair? Whether or not you like it on your turkey club, it's believed that the eggs used in traditional mayonnaise make your tresses glossy and gorgeous. You can still do the 30-minute mayo hair mask, but if you prefer not to raid the fridge for your next hair treatment, try a professional hair mask or treatment instead. Alterna's Overnight Hair Rescue infuses hair with shine and vibrancy and deeply hydrates leaving your hair beautiful and healthy.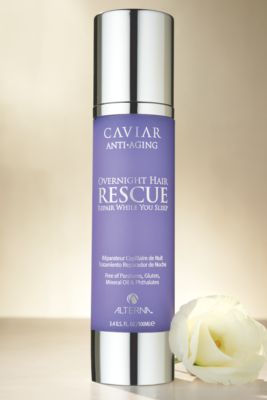 Back in the day, ladies would excuse themselves from the table to go powder their noses—blotting away any traces of excess oil from their pristine complexions. Today, we have options that do more than remove oil. Mai Couture's portable 2 in 1 Oil Blotting Bronzing Papiers (available at Soft Surroundings beginning Feb. 1, 2012) eliminate excess oil, plus they deposit just the right amount of bronzer on your skin for a sun-kissed glow. Or try Jane Iredale's Mineral Powder Foundation (available at Soft Surroundings beginning Feb. 1, 2012), which multitasks as a powder, foundation, concealer and sunscreen, plus has light-diffusing properties to give your face that "lit from within" radiance.
Your mother may have used egg whites to firm up her complexion. She may even have applied Frownies at bedtime, which have been tightening up famous faces overnight for more than a century. Frownies are still a cult beauty favorite today—and they really work! For an option that can be used during the day, try Joey New York's Line Up gel or Goldfaden's 3-in-1 Tightening and Firming Complex.
Katharine Hepburn maintained her radiant complexion by exfoliating regularly. Her at-home treatment? Sugar, a splash of warm water and a squeeze of lemon juice. Another way to buff away dead skin cells and even skintone is with Wei Pomegranate Buffing Beads, which are conveniently packaged in travel-ready individual packets—perfect when you're on-the-go.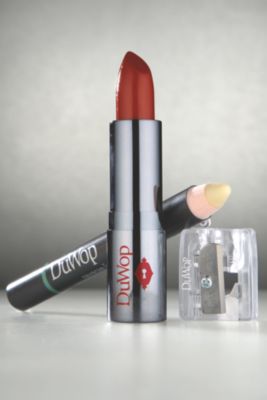 Bright red lipstick was all the rage back in the 1950s. (Think Marilyn Monroe, Grace Kelly and Bettie Page, amongst others.) But finding the right shade of red that works for you can be a challenge. Not anymore, thanks to Duwop's Perfect Red Kit. This color-changing lipstick morphs to the exact shade of red to suit your individual coloring.