So now it's March. We're thrilled to see the back end of winter! But along with the warmer breezes and blooming flowers comes rain, humidity and frizzy hair. Fortunately, there are a bunch of fantastic anti-humectant products out there specifically targeted at taming the spring frizzies and banishing your bad hair days.
Neil George's Intense Illuminating Shampoo and Indian Gooseberry Treatment Oil are made with—you guessed it—Indian Gooseberry, an antioxidant-rich fruit that contains 20% more Vitamin C than an orange. This natural ingredient smoothes the hair's rough cuticles to instantly calm frizz while leaving your tresses wonderfully shiny and silky.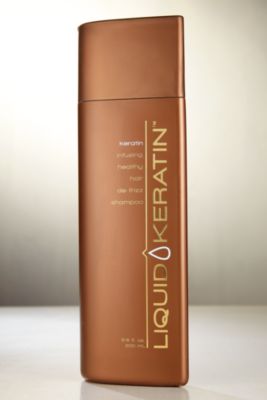 If you've been to a salon recently, you've heard about the glories of Keratin Protein—that miracle ingredient that smoothes and tames curly or frizzy hair. These keratin treatments really and truly work… at a seriously high price. With Liquid Keratin's Keratin Infusing Healthy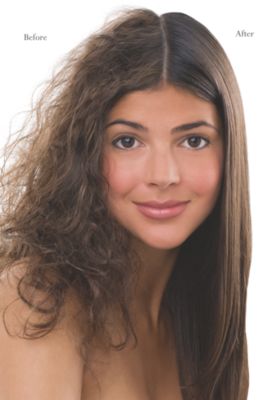 Hair De-Frizz Shampoo and Conditioner (say that 10 times fast!), you'll receive the benefits of this treatment right in the comfort of your own home—and without the hefty price tag. For very dark or über-frizzy hair, use it in conjunction with Liquid Keratin Bold, which keeps hair straighter, smoother and stronger for 30 days.