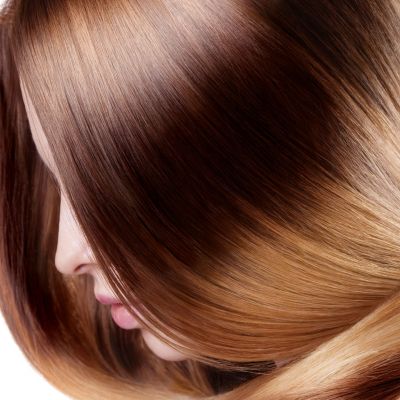 Hair is the ultimate beauty accessory. Keeping your tresses healthy is the best possible thing you can do to maintain a shiny, sexy, gorgeous head of hair. In this article, we'll look at ways to keep your hair its healthiest best. 
First, here's some basic facts about hair: Hair grows at a rate of approximately ¼ to ½ an inch every month and is comprised of two separate structures: the follicle, which encloses the root of the hair below the skin's surface, and the hair shaft. The shaft is composed of keratin, a tough protein (the same kind of protein as your nails). Each strand of hair is made of three layers: the inner layer, called the medulla, which is only present in large, thick hairs; the cortex, which provides strength, color and texture; and lastly, the cuticle, which is the outermost layer and protects the cortex. Hair color is created by pigment cells which produce melanin in the hair follicle. As we age, these cells die which causes the hair to turn gray.
Now for the healthy hair tips:
1. Don't overwash. Shampooing your hair every day dries out your hair and scalp, depleting them of natural oils. Instead, aim for washing your hair two or three times a week. When you shampoo your hair, always condition it afterwards. On off days, rinse your hair with water and just condition the ends.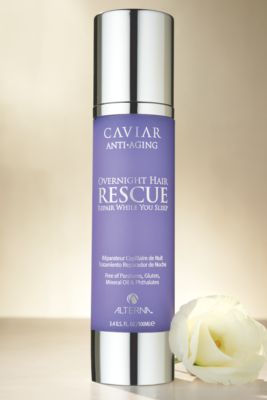 2. Deep condition.  If you regularly use a hair dryer, curling iron or flat iron, you can be damaging your hair. Combat this by deep conditioning or using a hair mask or hydrating treatment once a week (or once every two weeks when the weather is hot). To avoid flat tresses, apply from the mid-shaft through to the ends, avoiding the roots.
Try: Aptiva's Mask for Colored Hair, Alterna Overnight Hair Rescue or Neil George's Indian Gooseberry Treatment Oil.
3. Avoid hot water. Opt for lukewarm water when you wash or rinse your hair. Hot water strips the scalp of sebum, the protective natural oil that gives hair its shine.  
4. Use the right brush. The best bristles to use are natural boar bristles, which distribute your scalp's oils and don't break the hair shaft. Rubber-toothed bristles (or a wide-toothed comb) work well on damp hair. Avoid plastic bristles. 
5. Avoid using too many hair products.  Using too many hair products at once can leave your hair looking heavy, flat and lifeless.
6. Loosen up.  Tight ponytails can cause pulling and breakage, which can damage the hair follicle and lead to hair loss. Also, avoid putting your hair in braids, ponytails or other up-do's when it's wet, as your hair is more fragile when damp.
7. Turn down the heat.  Heat—from styling irons, hair dryers, etc.—is a common source of hair damage. It's not always possible to avoid a blow dryer (like in the winter months), so when you do use one, use it on a cooler setting. When you can, let hair air dry.
8. You are what you eat. Diet plays a huge role in the health of your hair. Make sure to include foods in your diet that
contain Omega-3 Fatty Acids to support scalp health. A great source for this—as well as B12 and Iron—is salmon. If you're a vegetarian or vegan, include ground flaxseeds in your diet for the plant-based variety. Nutrients found in leafy green vegetables, beans, nuts and carrots are also important for hair health. Instead of white flour and processed grains, choose whole grains, which contain Iron, Zinc and essential B vitamins. Deficiencies in certain nutrients, like Biotin, protein and Zinc, can result in weak, brittle hair or hair loss.
9. Protect your tresses from the sun.  Too much sun exposure can damage and dry out your hair, especially if it's color-treated. Wear a hat during the hours when the sun is at its strongest.
10. Avoid chlorine damage  Taking a dip in the pool? Rinse your hair first. By saturating your hair before swimming, it won't absorb as much chlorine. Make sure to shower and condition your hair as soon as you're finished swimming.
11. Regular trimming. Trimming your hair every 8 weeks or so is key to keeping your tresses healthy, bouncy and free of split ends.