Some people may think that using the same skin care products during the day that they use in the evening is a great way to save on beauty costs. But it's important for your skin's health to differ your day and night beauty routine, at least for a few key products. The reason? Because your skin has different needs during the day than it does when you're sleeping.
The fact is, your skin does most of its aging during the daytime hours, when it's exposed to environmental pollutants, UV rays, makeup and excessive oil production. Because of this, it's crucial to use day creams that protect the skin from harmful stressors and provide a defense barrier between your skin and free radicals, which contribute to premature aging. When looking for a good day cream, look for a product that has a light consistency to let you pores breathe. It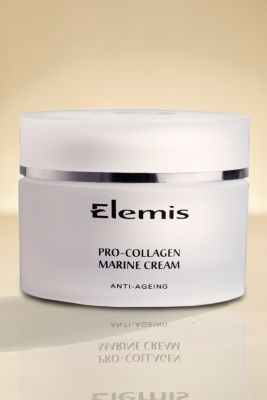 should contain potent antioxidants, as well as ingredients that help boost Collagen production. One of our favorites is Elemis Pro-Collagen Marine Cream, which is packed with Marine Algae, Ginkgo Biloba and Liposomes to deeply hydrate, increase cell renewal and promote firm, radiant skin. Another great choice is The Youth as We Know It Anti-Aging Moisture Lotion with SPF from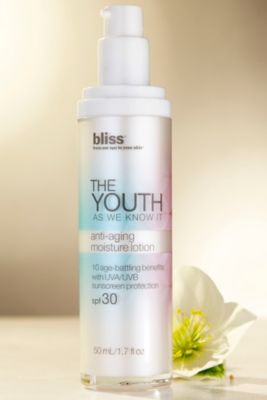 Bliss. This lightweight lotion goes to battle against the skin's aging process, adding SPF 30 into the mix for powerful UVA/UVB protection. Dermelect's Resurgent Stem Cell Firming Activator is an anti-aging pick-me-up that you can spray on your face throughout the day to promote cell protection and prevent free radical damage, slowing down the effects of premature aging.
At night, your skin is in repair mode because it's not exposed to the same harmful stressors as it is during the day. Night time is when your skin works hard to rejuvenate after a long day's wear and tear. With that in mind, your skin care products should be focused on nourishing, repairing and moisturizing the skin cells, replenishing the nutrients lost
during the day. Night creams are usually thicker and richer than day creams to provide extra hydration. Also be aware that certain creams, such as Retinol or lightening creams, should only be used in the evening, as they can cause sensitivity to the sun. Some of our favorite night creams include: Elemis Pro-Collagen Oxygenating Night Cream, a moisture-rich gel which replenishes Oxygen lost during the
day and stimulates Collagen synthesis; Elemis Tri-Enzyme Resurfacing Night Cream, which gently exfoliates and stimulates the skin's natural cell renewal cycle.