Working with scores of the world's most famous movie stars, supermodels, pop icons and celebrities—from Julia Roberts, Kate Moss, Elizabeth Taylor and Gwyneth Paltrow to Tina Turner, Madonna, Cher and Liza Minelli—Kevyn Aucoin was the master of makeup. As one of the most influential and celebrated makeup artists in the world, this gentle giant from Shreveport, Louisiana worked with and charmed some of the biggest names of stage and screen, making their faces gorgeous for album covers, catwalks, billboards, magazine shoots and the Oscars.
After achieving fame as a makeup artist and writing three best-selling self-help books on beauty, Kevyn pioneered the Kevyn Aucoin Beauty line in 2001, which takes the glamorous looks he created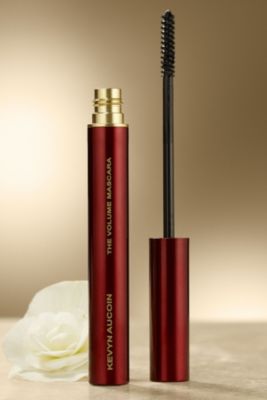 for his clients and translates them for the everyday woman. Kevyn Aucoin Beauty reflects Kevyn's philosophy that every woman—no matter what her age or size— is beautiful, and that with the right formulations, time-tested techniques and tools, she can feel that way about herself. Makeup, he believed, should not be threatening or intimidating; it should be liberating and inspirational. Kevyn's collection was designed to incorporate all of his years of experience and talent into one accessible line.
Shortly after launching Kevyn Aucoin Beauty, Kevyn was diagnosed with a rare pituitary tumor. A few months later, he passed away from complications related to this disorder. Devastated by their loss but inspired by
his vision, Kevyn's friends and family—continue to run Kevyn Aucoin Beauty, carrying out Kevyn's
vision of empowering women to reach their own beauty potential with fabulous, innovative tools and cosmetics. The line is classic and timeless, designed to create a radiant, flawless face with unique formulations that blend seamlessly into the complexion and enhance the skin's own natural beauty. Since its inception, Kevyn Aucoin Beauty has continuously been the darling of beauty editors, as well as earning more than half a dozen Allure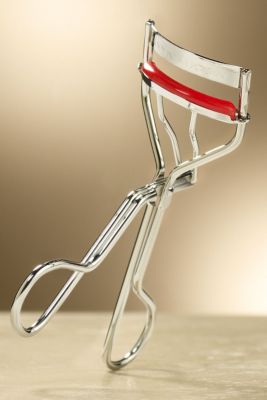 Magazine "Best of Beauty" awards.
Some of our favorites include his out-of-this-world mascaras and silky matte lip colors, as well as his professional-grade tools (like the must-have eyelash curler, winner of Allure's "Best of Beauty" award). Once you try these tools and top-of-the-line products, you'll see why so many of them have achieved cult status all over the world.