For many, Fall brings changing colors, shorter days, and cooler temps. From the slightest breeze to the first chill of the season, layering is the key to looking stylish and staying warm. Learn the tricks to mixing and matching our favorite cozy laye
rs to create looks that feel incredibly fresh.
Layer different lengths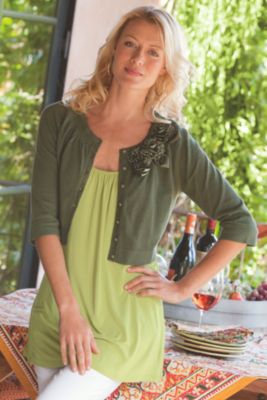 Start with our Soft Drapey Tank. This soft layering tank flows from a shirred, raw-edge neckline over the body to create a flattering, long-length A-line. Pair it with our soft cropped knit Garden Cardigan to create a look of flattering proportions.
Marry different textures
For a lighter layer choose our Chic Saturday Topper. This incredibly soft-stretch knit cardigan beautifully contrasts the alluring look of lace of our Lovely Lace Cami. Bring the two together for a timeless romantic look.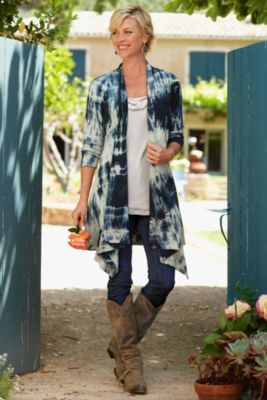 Mix Patterns
Layering multiple patterns requires some restraint. Try starting with something muted like our Ophelia Overlay Shirt. This goddess-inspired shirt receives a subtle pattern from its sheer tonal overlay. Pair it with the hand tie-dyed Takara Topper to create a draping layered look with desirable presence.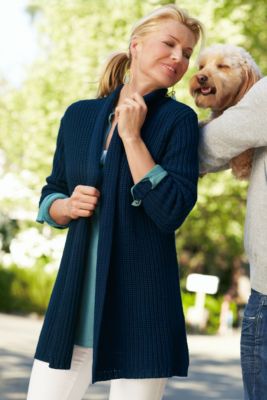 Contrast Colors
The easiest way to contrast colors this fall is to choose analogous colors. Colors that are similar in shade are easier on the eye, so they make for better coordination. We started with our Sonora Top in a beautiful autumn shade and paired it with our heavy knit Augusta Topper. Together they form an effortlessly stylish cold weather look.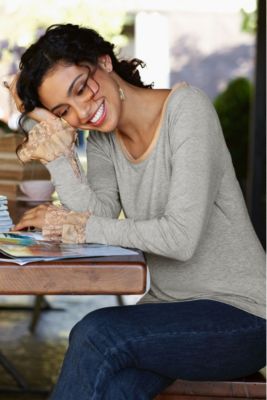 Look Layered without Layers
The Parisian Chic Top is a basic tee with flirtatious French style. Tiers of tea-stained raw-edge chiffon and lace ruffles peek out from the long-sleeve cuffs to create an elegantly layered top.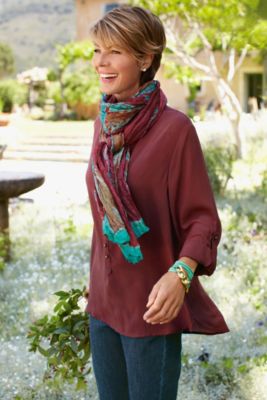 The Instant Layer
Adding a scarf to even the simplest of tops creates an
instant layer. We paired our distinctive Cheyenne Shirt with our To-Die-For Silk Scarf and achieved an effortless, on-trend look. The key is to accent the top's color in the scarf.