Manicures do more than make you look beautiful. Not only do they improve the look of your fingernails and hands, they also strengthen and protect your nails, keeping them clean and healthy while preventing nail damage, hangnails and splitting. But giving yourself a manicure at home can be filled with lots of potential pitfalls. If you've tried and failed at the DIY manicure, don't give up hope just yet! We've compiled a list of the most common mistakes people make when giving themselves a manicure. If you're ready to give it another go, read on and see what you need to not do in order to achieve a Perfect 10!
Mistake #1: Leaving your polish on too long. Even if it isn't chipping, keeping your nail polish on too long can discolor your nails. In addition, too many layers of polish can dehydrate your nails. Instead, remove your nail polish after a week or so, and rinse off nail polish remover, which is also drying to nails and hands.
Mistake #2: Skipping the base coat. You're getting ready to head out for a night on the town and want to give your nails a quick color refresh. Skipping the basecoat might seem like a smart time-saving device. But don't do it! Applying colored polish directly on your nails can leave a permanent stain, plus it can dry out the nail beds. A base coat acts as a protective barrier between your nail and the polish. They contain nutrients that hydrate and strengthen your nails and prevent them from breaking, chipping or splitting. Some base coats even have treatment ingredients built in. One of our favorites is Launchpad Nail Strengthener, which can actually reverse signs of nail aging and stimulate growth in even the most hard-to-grow nails.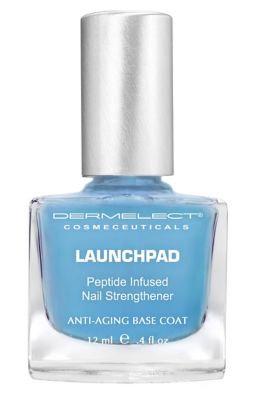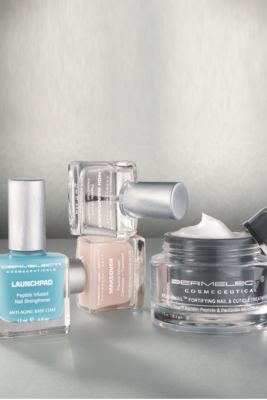 Mistake #3: Cutting or removing cuticles. Cuticles act as a barrier against bacteria. Nipping, tearing or cutting them away can lead to infection or inflammation, plus metal cuticle removers can damage your nails. Instead, gently push cuticles back with a washcloth or a wooden cuticle stick. Doing this when you're in the shower is a good idea, as the warm water will help soften them.
Mistake #4: Filing nails in the wrong direction. Most people usually file their nails in a back-and-forth motion, like using a saw. Filing back and forth can weaken your nails and cause them to split. Instead, file your nails in a single direction. To do this, hold a fine emery board at a slight angle and file from the left corner of your nail to the center with a few strokes. Do the same from the right corner to the center
Mistake #5: Neglecting your cuticles. Neglecting your cuticles can leave them rough, ragged and prone to hangnails. To keep cuticles in healthy condition, use a rich cuticle oil or cream every evening before bed. Try Rejuvenail Fortifying Nail & Cuticle Treatment, which is infused with Vitamin E and Shea Butter to keep nails and cuticles healthy and hydrated.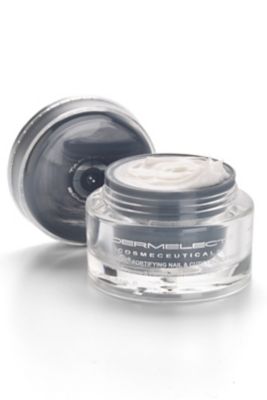 Mistake #6: Over-buffing your nails. Buffing will give your nails a smooth surface. But if you buff more than once a week, you may begin to wear away your nail's natural protective coating.
Mistake #7: Using a metal file. They're too harsh and can damage your nails. Instead use a fine emery board.
Mistake #8: Shaking the nail polish bottle. Shaking the bottle can cause bubbles in the polish and ruin your manicure. Instead, gently roll the nail polish bottle in your palms before using.
Mistake #9: Mis-applying nail polish. The rule of thumb (no pun intended!) for correctly applying nail polish is the three-stroke plan. Polish each nail
using three strokes of color: One down the center and the other two strokes on either side of the nail. For full-on color that delivers a powerful punch, we're loving Dermelect's ME Nail Polish. Formulated with ProSina, a pure protein peptide, this high-tech, high-gloss polish actually strengthens and protects your nails while resisting chipping.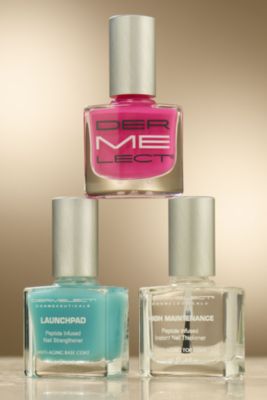 Mistake #10: Not applying a top coat. Using a top coat will extend the life of your manicure and give your nails a glossy, professional finish.
Mistake #11: Blowing on your polish. Wait patiently for your polish to dry instead of blowing on it. Blowing on your nails can cause bubbles to form in your polish, which will ultimately lead to chips.
The moral of the story? By avoiding these 11 common mistakes you'll be able to finish the job like a pro!