From minimalist faces and windswept hair to bold red lips and smoky brown eyes, read on to find out about Fall's hottest new beauty trends, straight from the runway.
Au Naturale: No-makeup makeup is a major fall trend. Think fresh, natural skin and just small amounts of eyeliner for an almost minimalist appearance (as seen on the runway at Ralph Lauren). To get the flawless complexion that this look requires, some of the tools of the trade you'll need will include a great concealer, primer and foundation. A few of our favorites include Paula Dorf's Perfect Primer and the dark circle–banishing Magic Stick, Stila's One Step Correct (to even out and brighten your complexion while minimizing imperfections) and Jane Iredale's Amazing Base, a loose mineral foundation that glides over skin for a gorgeous, luminious finish. Another fabulous foundation is Perricone MD's No Foundation Foundation, which provides sheer coverage for a dewy, luminous finish and it comes in one universal shade. So no guessing at which shade is best for you.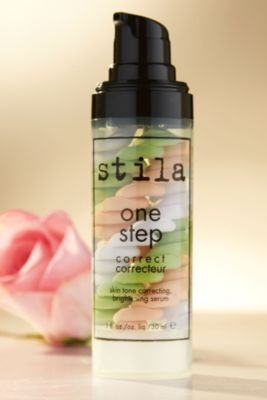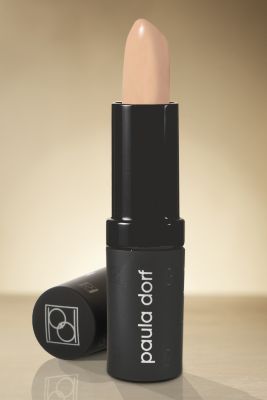 Dramatic Red Lips: One way to liven up the minimalist appearance is to wear a punchy red lipstick. Whether it's a Crayola® bright, rich berry or dramatic shade of wine, rouge pouts were seen all over the runways—from Gucci and
Rochas to Nina Ricci and Marc by Marc Jacobs. Find your perfect shade with DuWop's Perfect Red Kit and Perfect Plum Kit. These color-changing lipsticks morph into the exact shade to suit your individual coloring, taking away all the guesswork—and potential mistakes!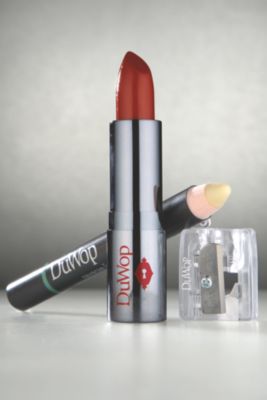 Defined Brows: Bold, beautiful brows are right on-trend for fall and look beautiful against a fresh, natural face, as was seen on the runway at Helmut Lang. If your brows are on the sparse side, we highly recommend Wunderbrow, a lightweight gel infused with hair-like fibers and pigments that fill in, define and thicken your brows with a natural look that'll last for days.
Rosy Cheeks: Flushed, fervent color on the cheeks was seen on models for Michael Kors, Rodarte and Helmut Lang, to name a few. Just imagine the flushed, healthy glow that you get after a good workout or a brisk walk on a chilly morning and you'll get the right idea. To achieve a natural version of that look, try Paula Dorf's sheer, translucent Cheek Glow or Stila's Custom Color Blush, that works with your natural pH to adjust in minutes to suit your own natural coloring.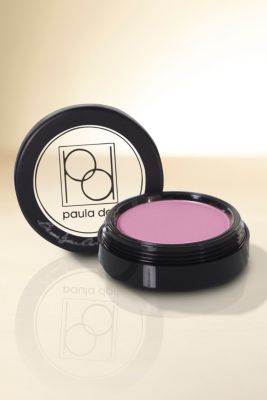 Color-Blocked Eye Shadow: When their faces weren't minimalistic and natural, multi-hued shades of cobalt blue and emerald green were swept across the lids of runway models for fall. While this vibrant, color-blocked look might be a bit extreme for every day, we do love the way soft, complementary colors add depth and drama to the eyes. Get the look yourself with Jane Iredale's Triple Pure Pressed Eyeshadow, a trio of color for the brow bone, crease and lid.
Smoky Brown Eyes: Another option to the nude, no makeup look for fall is a smoky eye done in shades of chocolate brown, for a look that's sexy without being too intense. To get the look, try Paula Dorf Eye Color in Bark (a rich chocolate) and Cherub (pale cream) or Kevyn Aucoin's Eye Pencil Primatif, which lines and defines eyes, with a sharp tip on one end for lining the lid and a tapered smudging tip on the other to create that sexy, smoky look.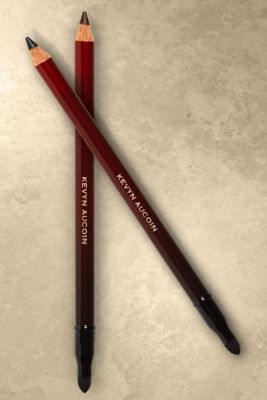 Cool, Easy Hair: From undone chignons and loose waves to pretty side parts with flyaways and low ponytails with messy "poofs," hair for fall has a natural, windswept look that's slightly messy but still polished and pretty. On the other hand, we also saw sleek, neatly parted tresses at Christian Dior, Victoria Beckham and DKNY. So essentially, it's up to you!