Going to an event and don't
have time to lose those few extra pounds? No worries! Thanks to the step-by-step approach developed by legendary makeup artist Kevyn Aucoin, with a few flicks of powder and clever sweeps with a contouring brush, you can sculpt away five pounds from your face, neck and décolletage in mere seconds.
The first thing to remember is that dark colors (a.k.a. contouring powders) shade and make areas recede, while light colors (a.k.a. highlighting powders) make features come forward. When carefully applied and blended, these colors can add definition to your face.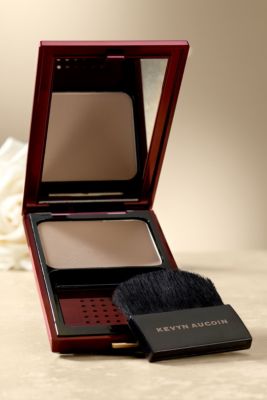 Use the contouring powder to create shadows and sculpt your features in a natural-looking way. According to Kevyn Aucoin's best-selling book, Making Faces, the areas that can be shaded include:
• around the hairline
• the hollows of the cheek
• under the chin and down the neck
• the temples
• sides of the nose
• into the crease of the eye
• the hollows above and below your collarbone
• the center of your cleavage
Now dust on the highlighting powder. Areas to highlight include:
• the browbone
• center of the forehead and down the bridge of the nose
• the cheekbone plane and under the eye
• around the corners of the mouth
• center of the chin under the lip
• the collarbone
• the inside curve of the breast
Apply these produ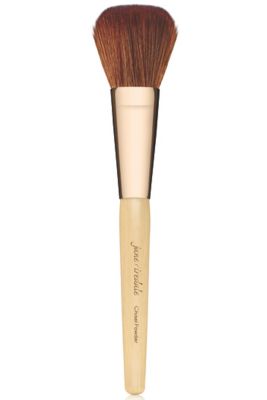 cts with a good contouring brush, or you can use your fingers. Above all, remember to blend, blend, blend! Use your fingers or a cosmetic sponge to eliminate any obvious lines. Because you may not get it right the first time (or even the second), try practicing at home in the daylight until it looks good. While you might not choose to contour your face on a daily basis, it's a handy trick for special occasions, or for those times when you know you're going to be photographed.
According to Kevyn, shimmer and pearlized powders make excellent highlighters. Try The Celestial Powder from Kevyn Aucoin Beauty; packaged in a mirrored compact, this ethereal, lightweight powder provides an ultra-soft shimmer for an angelic glow. For contouring, we adore The Sculpting Powder, also from Kevyn Aucoin. Formulated with a unique combination of pigments, the ultra-sheer microsphere powder lets you contour your face like a pro without looking overly made up.