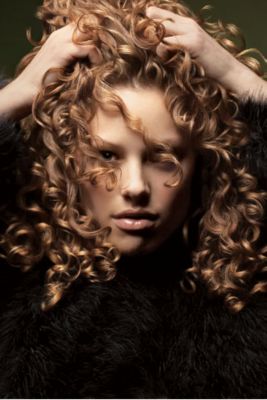 We are thrilled to be ca
rrying DevaCurl, the quintessential line of hair care products created just for curly tresses. Why, you may ask, do people with curly hair need special products designed just for them? Excellent question! The fact is, curly hair has some very special characteristics and needs to be treated differently from other hair textures. And since curly hair tends to be on the drier side, the harsh, dehydrating ingredients—like Sulfates—found in most hair care products can be curly hair's worst enemy.
These differences are what inspired curly diva, hair stylist and best-selling author Lorraine Massey to develop DevaCurl products. Growing up in England (the only curly-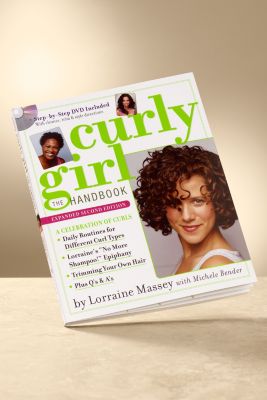 headed child out of seven siblings), curly hair was not something to celebrated; instead, it was something that needed to be tamed, and, if at all possible, straightened. For many years, Massey struggled with her corkscrew curls, thinking up ways—from blow-"frying" to sleeping in gigantic rollers—to make her hair stay flat and frizz free. As she got older, she carried this battle into her career as a hair stylist. Eventually, Massey realized that she couldn't fight her curls and decided to embrace them instead. This was the right decision for her, but unfortunately, there was nothing available on the subject of caring for her curly mane. Everyone she encountered at all the hair schools she interviewed treated curly hair as though it had the same exact characteristics as straight hair. As a result, Massey began conditioning her hair regularly, experimenting with different products and letting curls grow and do what they were naturally supposed to do. "Free your hair and the rest will follow" became—and remains to this day—Lorraine Massey's manifesto.
Thanks to Massey's Curly Girl Handbook and the fabulous DevaCurl line she created with her team of curl care specialists, curly
girls everywhere will at long last be able to change the way they approach their tresses. Designed to gently cleanse and lock in moisture, DevaCurl's Sulfate-free, botanically rich products have quickly become cult-favorites of curly divas everywhere.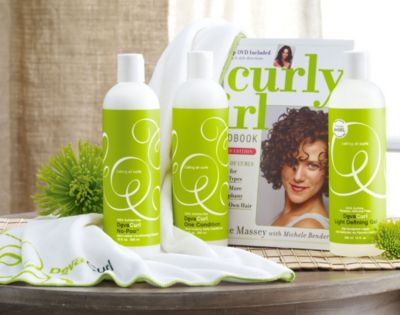 What are some of our favorites from the DevaCurl line, you ask? The No-Poo Shampoo is an absolute must for curly girls. Winner of Allure's "Best of Beauty Award," this minty-fresh, zero-lather shampoo cleanses, stimulates the scalp and provides deep hydration. One Condition is the daily moisture fix that curly locks crave: super-creamy and packed with nourishing botanicals to restore and rejuvenate. Mis-ter Right is, hands down, a massive favorite here at the Soft Surroundings offices. The lavender-scented tonic reactivates styling products, eliminating frizz and giving tired curls an instant pick-me-up. If you have curly or wavy hair (or have a friend or loved one who does), then by all means pick up a copy (or several copies) of The Curly Girl Handbook. This information-packed manifesto is an essential resource, filled with everything you need to know on the care, management, and styling of curly hair.

Learn how to apply Deva Curl hair products in this demonstration video below:
(If video doesn't play correctly, please click here.)
[flv width="400″ height="306″]rtmpt://cp21785.edgefcs.net/ondemand/media/streaming/deva_curl.flv[/flv]