You love your eye glasses (and you should; they look fabulous on you!). But just because you wear glasses is no reason to neglect those beautiful eyes underneath the lenses. With the right makeup tips, your frames can actually enhance the look of
your eyes and make them even more alluring.
Women often overcompensate for wearing glasses by applying too much eye makeup. Don't fall into this shortsighted trap! The key to getting the balance right is to work with the type of frames you're wearing. If, for example, you wear thick, strong-looking frames (i.e. black, horn-rimmed or colorful frames), the rule of thumb is, less is more. You definitely need to wear some makeup under
glasses so that your eyes don't disappear altogether, but you don't want to compete with your glasses by overdoing it. Instead, keep the eye makeup more neutral and balance out the look with a bold, beautiful lip. To get the look, line your lids with a soft black eyeliner (try Sue Devitt's Defining Eyeliner) to create definition, and apply a good volumizing mascara (we adore Kevyn Aucoin's The Volume Mascara) to play up your eyes without going over-the-top. Then curl your lashes. If you want to wear eyeshadow, keep it in a neutral range—soft beige, coppery browns or apricot. Avoid glittery or frosty shadows as they may compete with the reflection from your glasses. To do a gorgeous lip, consider a rich berry hue—perfect for fall into winter. At the Soft Surroundings office, we're all mad about Kevyn Aucoin's The Matte Lip Color… or for an ultra-glam red, try DuWop's Perfect Red Kit.
If you wear rimless glasses, you've got plenty of freedom to play up those beautiful eyes. Go ahead and intensify the look—enhance the color or go for a sexy, smoky eye for a more dramatic look. And of course, use an eyeliner and mascara.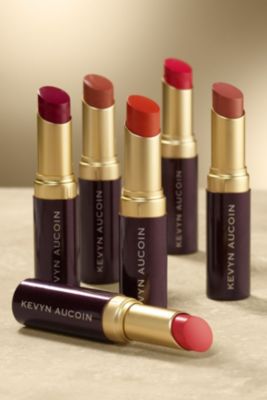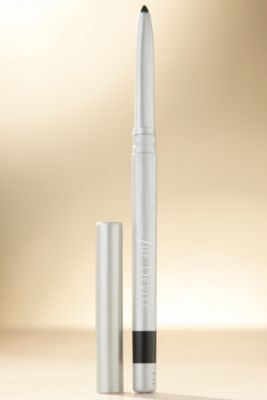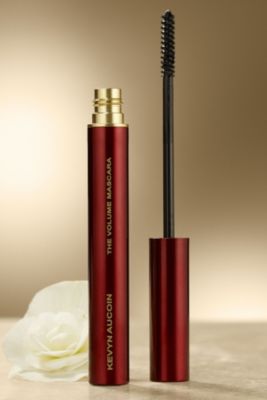 One important thing to keep in mind: Depending on your prescription, some eyeglasses will make your eyes appear larger or smaller than they are, so you'll need to adjust your eye makeup accordingly. If your eyes appear smaller with your glasses on, use lighter colored shadow on the lids and make sure to use a highlighter along the brow bone. You can also add a dot of lightener to the inner corner of your eyes to make them look larger. If your eyes appear larger in your glasses, using a darker, smokier eyeshadow will help to balance the look.
Whatever kind of eye glasses you wear, remember to always define your brows! Since brows tend to arch over the frames, it's important to keep them well-groomed and looking fabulous. To achieve a full, beautiful brow, try WunderBrow. The lightweight gel has hair-like fibers and pigments that cling to you existing brow to fill in, define
and thicken them up in an instant.