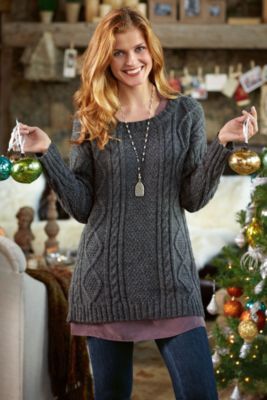 Soft Surroundin
gs' philosophy, in fact our reason for being, is to encourage you to be good to yourself and to make it easier for you to accomplish! I often say, "We are here to do so much more than just sell things!" We really care about you. We are you – with many of the same stresses and responsibilities. We get it.
Our wish for you
this holiday season is that you will treat yourself to clothing that will comfort you with its softness and flatter you with its fit, perhaps some new bedding to create a sanctuary all your own? At the very least, indulge in some new beauty to give your look a lift. Let's get those compliments coming your way. We make it easy.
This collection has all that and more. Share your favorites with friends and family and let them in on how easy it is to add some comfort and joy to your life.
Happiest of holidays to you and yours,
Robin
President and Founder
P.S. There is so much more to browse at SoftSurroundings.com. Enjoy!