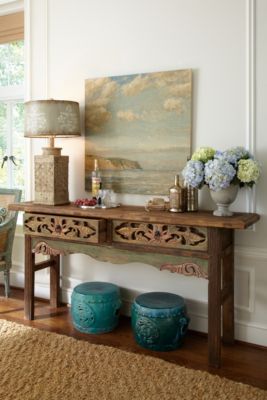 For
years our customers have asked us for the furniture, rugs, paintings – even the dogs from our catalog photography. We've always done our best to find the sources and pass them
on.
We finally realized that by not having these things readily available to you, we weren't providing the experience we want you to have. This catalog is the introduction of our own line of home furnishings as the Retreat Collection so you can create your own Soft Surroundings. (We're even happy to locate a breeder for you if you love our dogs!)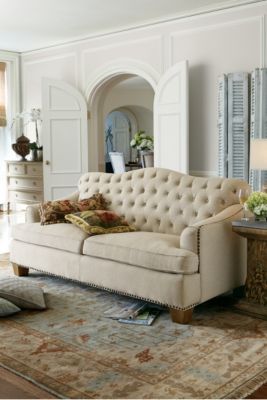 To us, there is no more romantic, artistic, or inspirational place than France. For years, we've immersed ourselves in the countryside of Provence. We rent a house, shop everyday for dinner (eat way too much bread & cheese), and cook for ourselves. We comb the brocantes and flea markets, visit all the ancient hill towns in search of fabulous finds we can translate into beautiful products for you. Last year we started to incorporate home furnishings into that treasure hunt. In the pages to follow you will find our first collection, featuring some of the unique pieces we discovered and recreated for you. We have invested in the quality and have made every effort to keep prices reasonable and fair. Please visit the entire Retreat Collection online, along with many of the original antiques (under Home Décor, click on Brocante-Antiques).
As always, I am so anxious to hear your thoughts.