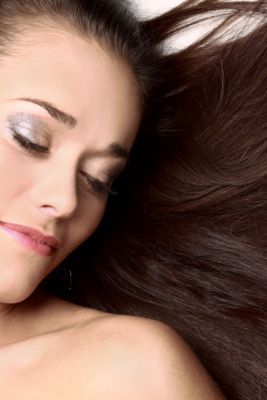 You get up and style your hair and it looks fabulous—flowing beautifully, zero frizz-factor. The next day, you go through the exact same routine and your tresses looks terrible. What went wrong? We all experience bad hair days at one time or another. And while it's easy to blame high humidity or the fact that you showered the night before and slept on your hair funny, you may be having a bad hair day for a completely different reason. Here are a few things to consider when your tresses need taming:

• Too many products. From leave-in conditioners and oils to thickening serums and sprays, piling too many products onto your hair can cause a build-up over time, leaving your locks looking flat, straggly and limp. To prevent this from happening, use a detoxifying or deep cleansing shampoo that's specifically designed to rid the hair of product build-up. This isn't the kind of shampoo you'll want to use on a daily basis; once a week should suffice.
• Get the right cut. A haircut that doesn't flatter your face will ensure you have a whole string of bad hair days. So make sure to get a good cut that suits the shape of your face, hair type and lifestyle. If you have a tight schedule in the morning, for example, don't get a haircut that requires a lot of upkeep.
• No more bed head. Silk pillowcases are more forgiving to your tresses than cotton ones, which can cause more friction and frizz. Added bonus: sleeping on silk can help prevent facial lines and wrinkles.
• Over-washing your hair. Shampooing every day can dry out your hair and destroy the balance of the scalp, depleting it of essential oils. It might take some adjusting to figure out the right number of times a week you need to wash your hair. Aim for two or three times a week and adjust from there as needed. For in between days, dry shampoo is a great way to refresh your hair. When you do shampoo, remember to condition afterwards, working from the ends up.
• There's the rub. Rubbing your hair vigorously with a towel is one of the most common mistakes we make, leading to tangling and breakage. The best thing to do is wrap your tresses in a towel for 5-15 minutes (depending on length and thickness), then air-dry or use a blow dryer after that.
• Find the right products for your hair. Hair products are pretty advanced when it comes to addressing the specific needs of different hair types. So while a deep moisturizing shampoo and conditioner are great for dry hair, it will leave your tresses flat if you have oily hair. People with curly hair have an entirely different set of needs, so using products specifically for curly hair is recommended.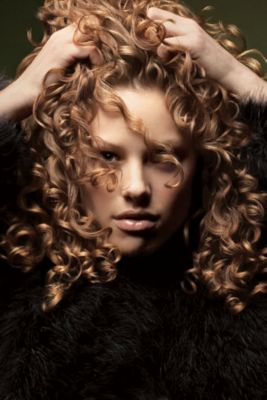 • Deep conditioning treatments. If your hair gets dry (especially during these cold winter months), give it a deep conditioning treatment. Leave it on for 30 minutes or so, then rinse with tepid water.
• Turn down the heat.  Excessive use of heat—blow dryers, curling irons, styling irons, etc.—can damage the quality of your hair, making it look dull and dry. The key is to expose your tresses to minimal amounts of heat. It's not always possible to avoid a blow dryer (like in the winter months), so when you do use one, use it on a cooler setting. We love the styling tools of José Eber—like his World's Fastest Flat Iron, Infrared Blow Dryer and Wet or Dry Flat Iron. Because they work quickly, using advanced negative iron technology, steam and true far infrared heat, they eliminate the need for exposing your hair to too much heat. Using leave-in conditioners can also help in counterbalancing the problems of dry, dull hair due to heat styling
tools.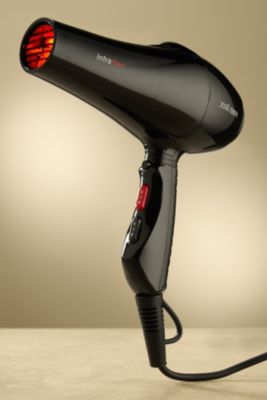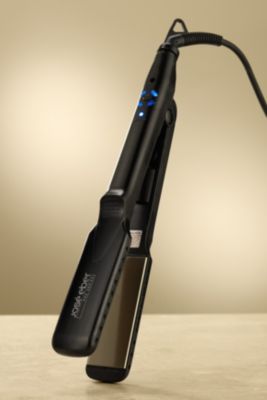 • Hot water. In the same vein, opt for lukewarm water when washing or rinsing your hair. Water that's too hot can strip the scalp of sebum,
the protective natural oil that gives your locks their lovely shine.
• Using the wrong hairbrush. Plastic-bristled brushes can damage and break hair. The best bristles to use are natural boar bristles, which distribute your scalp's oils and don't break the hair shaft. Rubber-toothed bristles—or a wide-toothed comb—work well on damp hair.
• Going too long in between trims. Trimming your hair every eight weeks or so will keep your tresses healthy, bouncy and free of split ends.