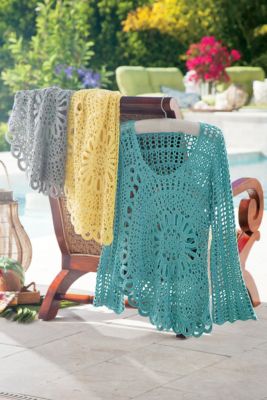 Welcome to Soft Surroundings Summer! We are in a Turks & Caicos state of mind. Sea breezes, white powdery sand, turquoise water, conch shells on the beach to gather every morning – such a glorious place! I hope you can find a little piece of it for yourself from this collection.
Our trip to France was fantastic and so inspirational. We gathered a unique and exciting range of antiques, fashion direction and beautiful jewelry – some of which will begin to sell with the mid-September mailing of our Home Catalog. Be sure to visit the Brocante/Antiques category at SoftSurroundings.com under Home Furnishing for a hint at what's to come.
Thanks to all of you who followed us on Twitter, Instagram and Pinterest.
Happy Summer!
Robin Sheldon
President & Founder Soft Surroundings
robin@SoftSurroundings.com