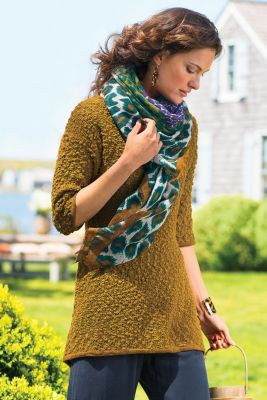 Greetings! At our house, we have just begun a master bath and closet renovation which has turned everything upside down. My husband and I have to move upstairs to a guest room and condense our "clutter" to a minimum in preparation for our bedroom to be sealed off, a cathartic exercise. No complaints – the end result will be amazing. I'll keep you posted on Twitter and Facebook as soon as there is something to see.
All the activity at home, which is usually my haven from the world, is forcing me to "practice what I preach" and find ways to make my life easier, calmer and more rewarding – in short to take better care of myself. So amidst all of the chaos, I am learning to meditate.
Our Indian Summer collection is packed with goodies to make you look and feel fabulous. My new favorite thing is a beauty tool called the Foreo Luna! The results are amazing. People are actually noticing a change in my face after less than a week's use. Tighter, firmer skin is causing a lifted effect and my pores look smaller. Love!
Namaste,
Robin
President and Founder
robin@softsurroundings.com