Banish the breakouts, rashes and redness of sensitive skin.
1) The Clean Scene
Clean up your act with sensitive-skin loving cleansers with ingredients like Glycerin, Sweet Almond Oil or Jojoba Oil. Don't overcleanse or strip your skin with too-frequent washings or harsh cleaning agents like Alcohol, Retinoids, Alpha Hydroxy Acids, anti-bacterial agents.
2) The Hydration Equation
Whether your skin is oily or dry, a good moisturizer is crucial, especially during the blustery days of winter. Look for products that form a protective moisture barrier, shielding it against the drying effects of winter's worst. Lipids, Ceramides and Hyaluronic Acid are good humectants. Avoid products with Vitamin A, which can actually have a drying effect. A humidifier is always a great idea to combat dry furnace air. And drinking plenty of good old-fashioned water is always a wise choice for strong, glowing skin.
3) The Cosmetics Connection
Sometimes the very products designed to make you look beautiful can produce adverse reactions on sensitive skin. To dodge the drama of a last-minute skin surprise, opt for purer formulas with fewer ingredients and no preservatives or fragrances. Avoid waterproof formulas which often don't let skin breathe, thereby trapping toxins. And always be sure to check the shelf life of your cosmetics. Old products are more likely to harbor skin-irritating bacteria.
4) The Great Outdoors
The outdoors may not be so great if every time you step outside you wind up with angry, inflamed skin. Protect yourself year-round with a broad spectrum sunscreen that protects against UVA and UVB rays. The best picks are those with physical blockers like Titanium or Zinc Oxide. Also important as you scurry to and fro in frigid temps is to properly protect your skin from the bitterly cold howling winds. A chic scarf pulled up around your face does the trick beautifully.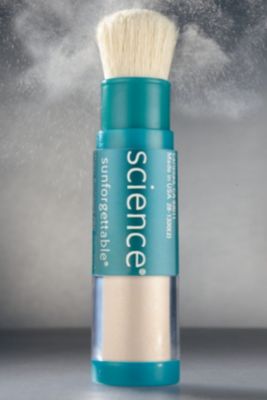 5) The Diet Defense
Boost your sensitive skin from the inside out with an anti-inflammatory diet ripe with antioxidants like richly-hued berries and vegetables to fight free radicals that challenge the health and clarity of your skin. Skin-loving Omega-3s from fish, eggs and nuts are also a perfect pick for clearer, softer skin. Avoid overly processed foods laden with preservatives, white sugar or white flour to reduce your chances of food-borne sensitivities.
6) The Stress Effect
Stress doesn't only bubble up on the inside, it's often also reflected on the outside as well. Rosacea and eczema sufferers sometimes notice an increase in flare-ups when life gets too hectic. Especially coming out of the recent busy holiday season. Try tuning into your body and mind with the rejuvenating deep breathing and toning of yoga. Your skin will thank you for it.
7) The Trigger Tale
The key to reversing sensitive skin for good is to find your own unique flare-up triggers. For some, it may be the sun and heat. Others may react to spicy food or alcohol. Still others may struggle with cosmetics and fragrances, even from laundry products. To narrow down your triggers, consider keeping a journal of your sensitive reactions and the food, activity and stress of the day. As always, any recurring skin concerns should be discussed with your doctor.